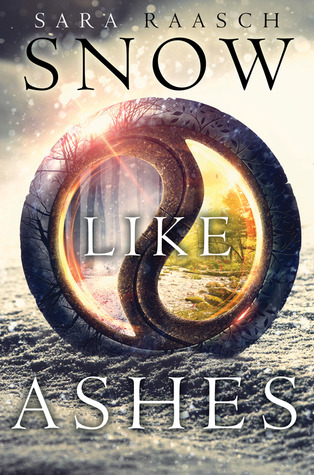 Blurb from Goodreads:
A heartbroken girl. A fierce warrior. A hero in the making.

Sixteen years ago the Kingdom of Winter was conquered and its citizens enslaved, leaving them without magic or a monarch. Now, the Winterians' only hope for freedom is the eight survivors who managed to escape, and who have been waiting for the opportunity to steal back Winter's magic and rebuild the kingdom ever since.

Orphaned as an infant during Winter's defeat, Meira has lived her whole life as a refugee, raised by the Winterians' general, Sir. Training to be a warrior—and desperately in love with her best friend, and future king, Mather — she would do anything to help her kingdom rise to power again.

So when scouts discover the location of the ancient locket that can restore Winter's magic, Meira decides to go after it herself. Finally, she's scaling towers, fighting enemy soldiers, and serving her kingdom just as she's always dreamed she would. But the mission doesn't go as planned, and Meira soon finds herself thrust into a world of evil magic and dangerous politics – and ultimately comes to realize that her destiny is not, never has been, her own.
3.5 stars
Confused is a good word to describe how I felt throughout most of the book. It is clear that the author created a complex and intricate world. It was very hard to keep track of all the different kingdoms and leaders. The map in the beginning was really small, but that helped make sense of all the details. Everything was introduced so quickly and at times there was info dumping. The world was so detailed that I wanted to know all about it, but the information needed to be parceled out a little slower and more concisely.
Meira is an interesting character. She so desperately longs for acceptance and wants to find a place where she feels she belongs. As an orphan, that rang true and was well done. You could almost feel her longing. I thought her relationship with Sir was complex and layered. I did not like the insta-love and the changing of her affections so abruptly. One minute she is in love with one guy and the next she is madly in love with someone that she barely knew.
All in all, this was a good read. I want to read the next book as I feel that the world building was all set up in this book so the next one can concentrate on the characters more.
Content: There was no sex or language in this book. There are some violent scenes, and the main character kills several enemies.