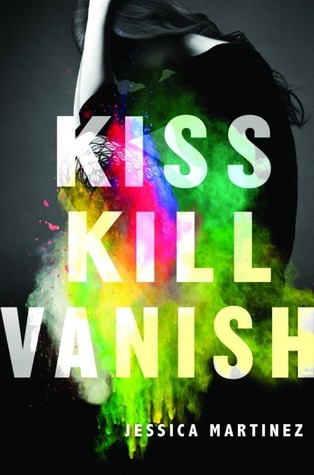 Blurb from Goodreads:
Valentina Cruz no longer exists.

One moment, she was wrapped in Emilio's arms, melting into his kiss. The next, she was witnessing the unthinkable: a murder in cold blood, ordered by her father and carried out by her boyfriend. When Emilio pulled the trigger, Valentina disappeared. She made a split-second decision to shed her identity and flee her life of privilege, leaving the glittering parties and sultry nightlife of Miami far behind.

She doesn't know how to explain to herself what she saw. All she knows now is that nothing she believed about her family, her heart, or Emilio's love, was real.

She can change her name and deny her past, but Valentina can't run from the truth. The lines between right and wrong, and trust and betrayal, will be blurred beyond recognition as she untangles the deceptions of the two men she once loved and races to find her own truth.
4 stars
Great read! This book had everything it needed to make it a compelling and intriguing read. The characters were multi-layered and just when you thought they would act one way, they would throw you a curve ball. I was not a big fan of the romance between a 24 year old and a 17 year old especially when certain information was revealed at the end. Emilio should know better. At first I hated Marcel. Martinez did a great job of slowly revealing his inner layers and making you love his character in the end. I felt Valentina's character was strong and vulnerable at the same time. She truly grew and matured as the story goes on. She has a big decision to make in the end, and while I think I would have chosen to do some things differently I can still respect why she did what she did.

This seemed like a stand alone novel which I appreciate. I will be picking up more titles by this author for certain. I would recommend this to anyone who likes a good thriller with great characters who have to make interesting choices.
This was an absolute clean read. Sex is vaguely implied and referred to later in the book, but there is nothing graphic.