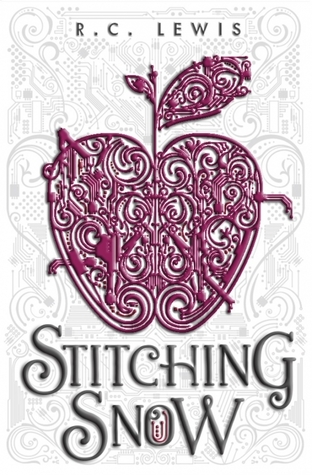 Blurb from Goodreads:
Princess Snow is missing.

Her home planet is filled with violence and corruption at the hands of King Matthias and his wife as they attempt to punish her captors. The king will stop at nothing to get his beloved daughter back—but that's assuming she wants to return at all.

Essie has grown used to being cold. Temperatures on the planet Thanda are always sub-zero, and she fills her days with coding and repairs for the seven loyal drones that run the local mines.

When a mysterious young man named Dane crash-lands near her home, Essie agrees to help the pilot repair his ship. But soon she realizes that Dane's arrival was far from accidental, and she's pulled into the heart of a war she's risked everything to avoid. With the galaxy's future—and her own—in jeopardy, Essie must choose who to trust in a fiery fight for survival.
4.5 stars
2014 is really a jackpot year for fantasy and sci-fi. I can't believe how many great books there have been this year. And Stitching Snow is another one to add to the list. If you are not a fan of insta-love, I dare you not to like this one. The romance is so sweet, so slow-building, so fantastic! I'm not a big romance fan, but this one was definitely worth reading.
I loved the Snow White story set in space. (Playing Risk with her father based on Earth from long ago was a nice twist to where we are in space and time.) Essie lives in an incredibly hostile environment when we first meet her - and she thrives. She is such a fighter and independent. I loved her from the first chapter. So often, main female characters are described as being tough, but turn out to play the damsel in distress. Essie is no such heroine. She's smart, resourceful and hard as nails.
The cover is gorgeous. I should have known it was going to be a good book based on that. I know - never judge a book by its cover and all that, but sometimes you can just tell.
The story wrapped up nicely so I don't know if there will be a sequel, but if there is I will definitely be reading it.
Content: There is a robot who is named Cusser, but it is just alluded to that he swears, the words are never stated. No sex - the romance is really sweet with just a tender kiss.